Shop
The museum shop sells nostalgic products that not only make great gifts, but are also attractive additions to your own home. The selection includes old-fashioned but functional kitchen utensils, home-made mustard, tea cloths decorated with pictures of plants that grow in the yards of traditional workers' homes, and many other exciting finds. Welcome!
Shop

+358 9 3107 1548 or +358 40 590 5516
Open

The museum reopens Spring 2018.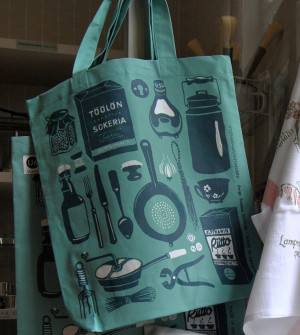 Tote bag
Couldn't you just eat this up? The vastly popular and perfect-sized tote bag will save your day with its old-fashioned print of kitchen utensils and food products.
13€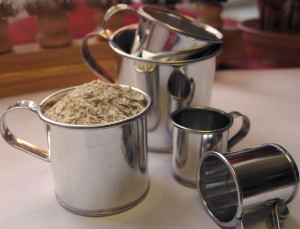 Measuring cup
These measuring cups made of steel come in four sizes: 2 cl, 4 cl, 1 dl, and 2 dl.
3,20–3,80€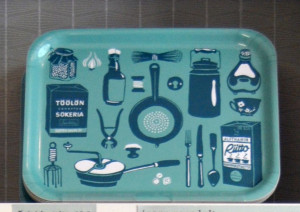 Tarjotin
Kestävää puista tarjotinta koristavat vanhan ajan keittiövälineet ja ruokatarvikkeet.
19€