The Worker Housing Museum's summer season starts 11 May 2022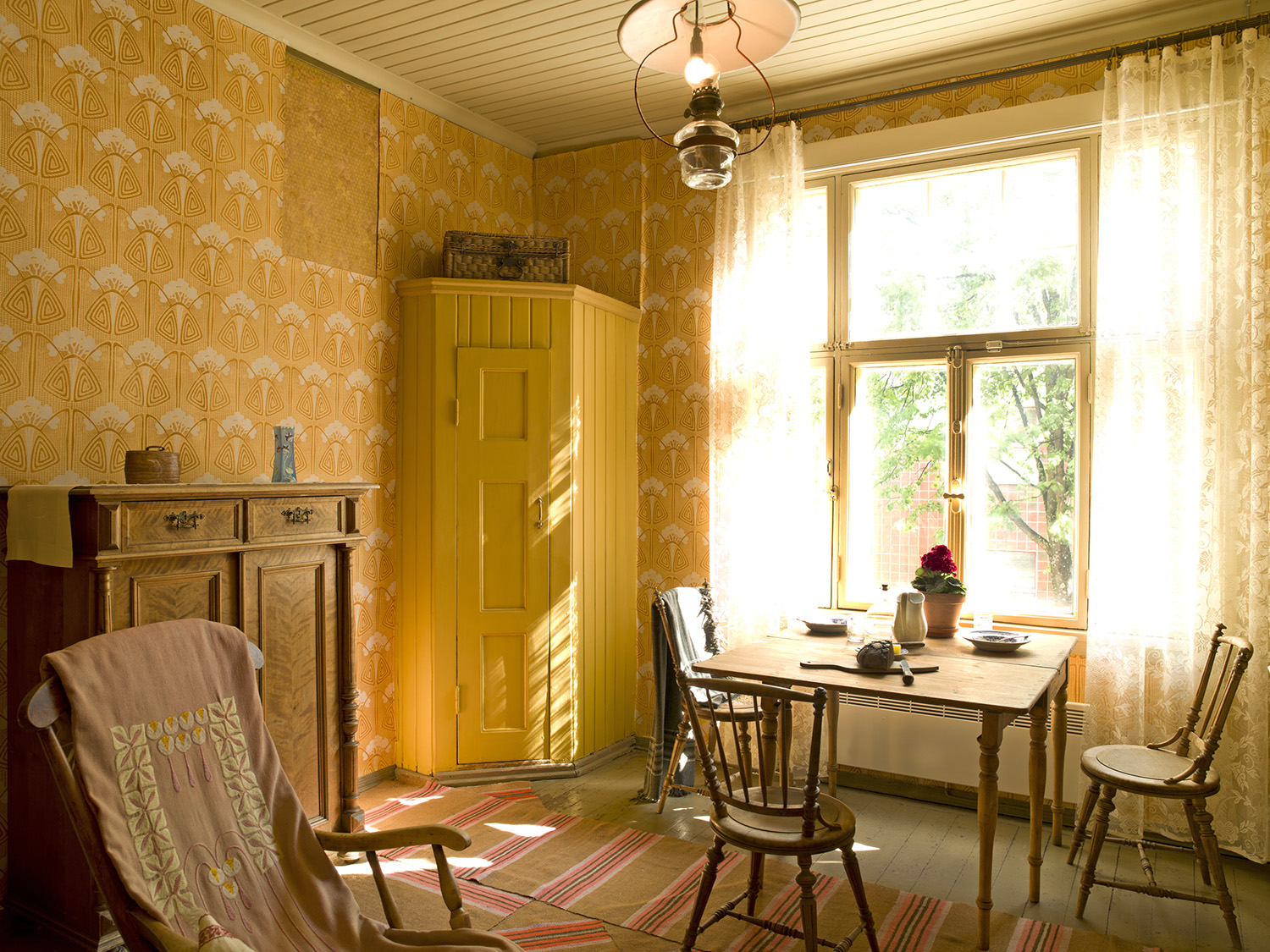 The Worker Housing Museum and the Burgher's House are open for the summer season from Wednesday 11 May  until Sunday 2 October 2022.
The Worker Housing Museum's small stove rooms in Alppila let you take a peek into the history of everyday life in Helsinki. The traditional cooking stoves, washstands and extendable beds of the homes represent the life of working class families at different points of the 20th century. The Burgher's House is the oldest wooden building remaining in its original location in the inner city. The building gives you an opportunity to understand what everyday life and living in the home of a minor official was like in Kruununhaka in the 1860s and 1870s.
Guided tours in Helsinki slang
The Worker Housing Museum is once again organising guided tours in Helsinki slang, or 'Stadin slangi.' Visitors will be able to explore the museum's stove rooms under the guidance of Stadin Slangi ry's guides on Sunday 12 June, 21 August, 4.September and 18 September at 2pm.
Garden party themed around trees and wooden buildings
The Worker Housing Museum's flowerbed is full of old ornamental plants that used to adorn workers' yards. In celebration of these plants, the museum is once again throwing a garden party on Friday 3 June 2022 at 14:00–17:00. The party will include a small market where participants will be able to purchase seedlings and seeds from Hyötykasviyhdistys and Maatiainen, plants grown in allotment gardens and tasty treats from Alppila-Seura's buffet while enjoying Finnish folk music. This time, the theme of the garden party is traditional wood construction, of which the museum building is an excellent example. The party will also include brief lectures on the transformation of the wooden houses of Kirstinkuja from dilapidated shacks into a museum and modern homes, the restoration of wooden buildings and the wooden Art Nouveau buildings of Helsinki. The event will be followed by a tour of the local parks starting at 17:00, introducing participants to their various tree species.
Admission is free to the both museums. Please maintain a safe distance in the museum's premises. See you there!
The Worker Housing Museum, Kirstinkuja 4
Open 11 May–2 October 2022
Wed–Sun 11:00–17:00
The Burgher's House Museum, Kristianinkatu 12
Open 11 May–2 October 2022
Wed–Sun 11:00–17:00
Read more about events at The Burgher's House Museum